Our Reflective Address Estate Plaque Signs
One piece 10 gauge hot roll steel (Lifetime Warranty)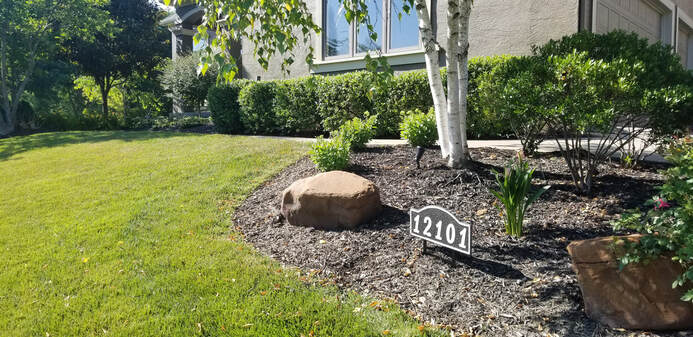 Click on picture for more examples & pricing!
Our Reflective Address Curb Numbers Signs
NOT PAINTED!!!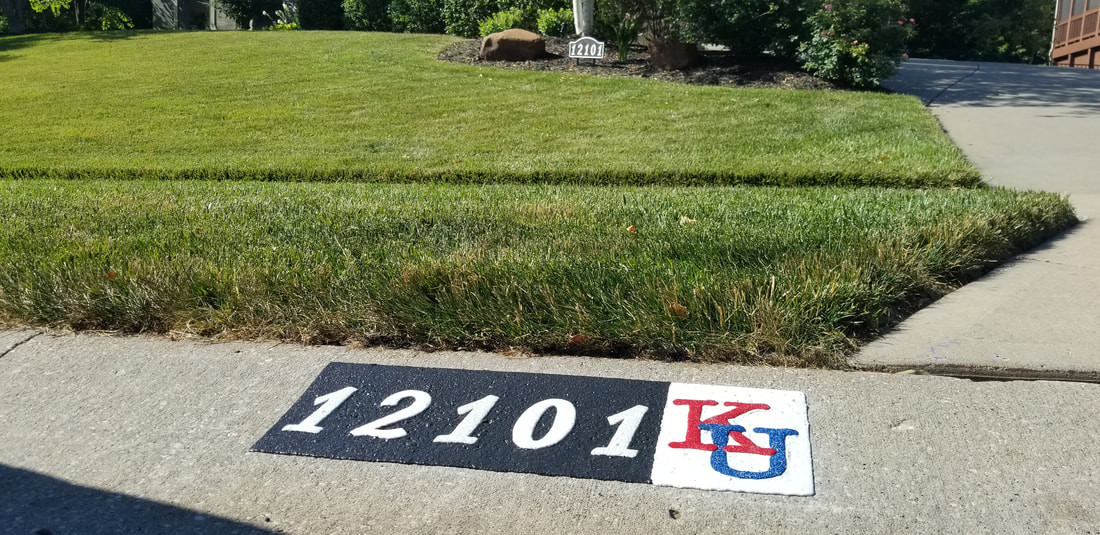 Click on picture for more examples & pricing!
Call or Text Us @
​913-248-5290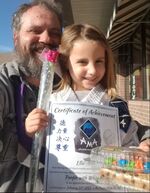 Hi my name is Lucian Tandara (LT) owner/operator and this is Ellie Belly future owner, here at LTs Reflective Technology your local small business providing quality reflective curb address numbers, and reflective address estate plaque signs. Thank you for visiting our website, We do NOT use any paint, but a thermoplastic material, all work is hand cut and personally done by us with over 10 years experience. We service Prairie Village, Lenexa, Leawood, Shawnee, Mission, Olathe, Blue Springs, Lees Summit, Kansas City, MO., basically all KC Metro Area.

Reflective Address Signs, Curb Numbers & Estate Plaques Signs
What is this material? It's environmentally and user safe compound containing binder, pigments, filler and glass spheres which liquefies when heat is applied. Glass spheres provide continuous bright nighttime retroreflectivity; pigments provide color and opacity; fillers, such as calcium carbonate, add bulk; and binders, consisting of plasticizers and resins, provide toughness, flexibility and bond strength while holding all the components together. ​
---